TEN TIPS FOR BEGINNERS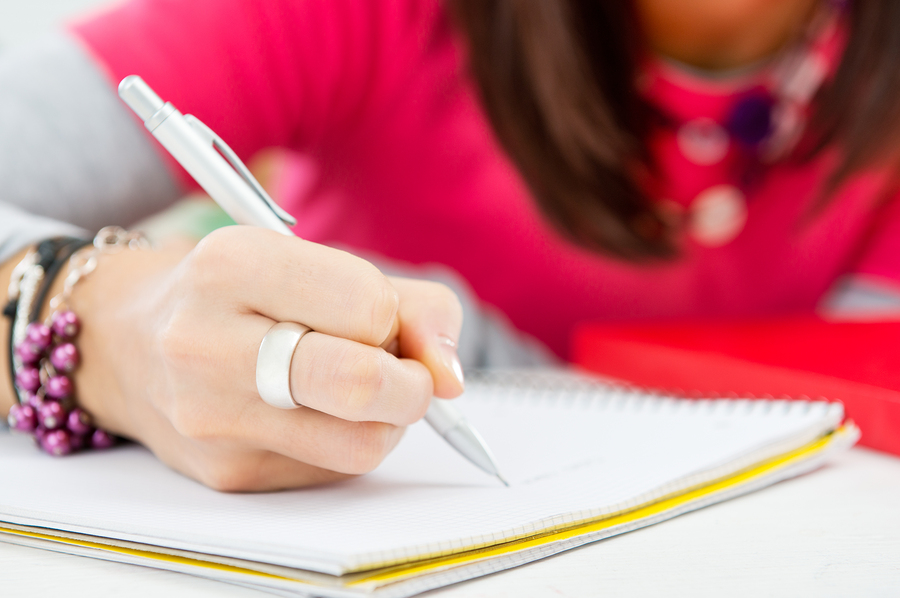 When I first began writing, I had very little to go on, but I did have a lot of hopes and dreams. I struggled, hit quite a few bumps in the road, and pressed on until I stumbled upon a few nuggets of information. Somehow, I always found what I needed when I needed it. So, if you would like to write that short story, screenplay, or the next great American novel, I've put together my ten tips for beginners.
1)      WRITE WHAT YOU LOVE TO READ.  
The passion for what you're writing will shine through and the excitement will drive you forward.
2)      LEARN THE BASICS.
Point of view, pacing, setting, structure, characterization, plotting, theme, grammar, etc. are all fundamentals of good writing and thus good stories. Once you know these basic elements, you will be able to gear your writing to anything from fantasy, romance, suspense, thrillers, young adult, and any genre you desire.
3)      GIVE YOURSELF TIME TO LEARN.
Allow yourself the gift of time. Many of us long to jump right in and tackle a book the first time out of the shoot. For some, this method may work, but, for the rest of us, we need to study the basics as if we're taking a course at school. You wouldn't expect to learn a new language, calculus, or accounting in a few days, now would you? So why do we expect to "master" writing in so little time?
4)      STUDY THE INDUSTRY.
Like any other business you plan to invest in, the publishing world needs to be studied closely. Get to know all about agents, editors, publishers, self-publish or traditional publishers, terms, guidelines, contracts, and professional organizations. To be forewarned is to be forearmed.
5)      CHARACTERIZATION IS THE KEY.
Have you ever picked up a book and couldn't put it down until the very last page? Have you ever finished a book and once you closed the cover you had a little twinge of regret it was over? Why is that? In my opinion, it's because the author created unforgettable characters who touched you in some deep, maybe even profound, way. How can you do this? Bring your characters to life by giving them a past, present, and future. The past shows what made this character who he or she is today. Their motives they carry deep inside now are tied to what they have gone through. The present allows the reader to glimpse where the character is right now and what their internal and external conflicts are at this moment in time. And their future aspirations shows us the characters' goals, wants, and desires and helps the reader gauge how close or how far away they are from their dreams.
6)      JOIN A WRITER'S GROUP.
The invaluable exchange of information in a writer's group, networking with other writers, contacts with professionals in the industry, and friendships you make will help you grow as a writer (and a person) beyond your wildest dreams.
7)      JOIN A CRITIQUE GROUP.
Have you read and reread your work so many times that your eyes burn and your head aches and you still can't pinpoint what isn't working? Then you need a fresh perspective. Many writer's groups, either formally or informally, offer critique groups to their members.
I know, letting someone else read what you've written may be a scary prospect in the beginning. It was for me. But, thankfully, I pushed through my fears of inadequacy and joined a critique group. Did it work out? No. But I learned some valuable lessons on how each person brings something unique to the table. As a result, I became a better writer, as well as gaining more confidence in my own opinions on what I thought was good or bad. My luck increased ten-fold when I teamed up with my next critique partner. It lasted for years and developed into a wonderful partnership filled with honesty, great brainstorming sessions, and where I was weak in areas of my writing she was strong and vice versa.
8)      FEEL THE FEAR AND DO IT ANYWAY.
The title, from a very popular book, is apropos for this business. If you allow the fear to dog your heels without facing it, it will eat you alive. Was your dream always to write? If you think you can't or are afraid to even try, then you must ask yourself a question: If I don't do this will I regret it? If you answer no, then you probably won't miss fulfilling this "dream". But if you answered yes, then you must dive in and do everything in your power to achieve your dreams.
9)      SUCCESS IS A JOURNEY NOT A DESTINATION.
This is a well-known saying that needs to be addressed. Don't postpone your happiness until the day you sign with an agent, receive that editor's call, sign the contract on the dotted line, get that first advance check, see your book in the bookstore or at a ebook retailer, attend your first booksigning, sell the second book, etc. If you do, then you'll miss out on many joyous occasions along the way. Live in the moment. Take joy in everything you do from writing the first line in your first book to writing every chance you can to that first sale and more.
10)   READ, READ, AND READ MORE (OR NEVER STOP LEARNING).
Continue to read everything and anything. Many times you will learn a great deal about what the publisher is printing or the market is interested in now, the author's use of the basic elements, what you liked or even disliked and wouldn't try yourself, how the story made you feel, and so on. It's an incredible learning tool that shouldn't be ignored.
Well, there you have my ten tips for beginners. I have tips for the intermediate writer and even some for the published author. Those tips will wait for another blog.
But, before I go, I wanted to share three from my list of favorite writing books.
1)      On Writing by Stephen King
2)      Techniques Of The Selling Writer by Dwight V. Swain
3)      GMC: Goal, Motivation, & Conflict by Debra Dixon
These are gems. There's many more, but those writing books will wait for next time when we have another chance to visit.
Enjoy writing and reading!

"Being a writer means you have homework for the rest of your life." Unknown