Lies of the Heart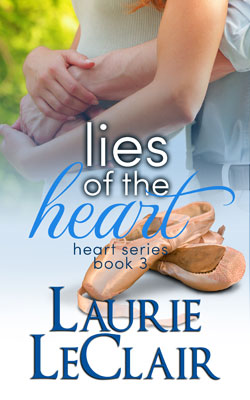 Book 3: The Heart Romance Series
Lies buried…
One forbidden night…
A child lost…
The decades old feuding between the Warfields and Deverauxs escalates when Tessa and Chance are forced to temporarily marry in order to fulfill his grandfather's last wishes. While Tessa tries to hide her schoolgirl crush and her secrets, her heart has different ideas altogether. The legendary feud between their families kept them apart for ages. Or did it?
Chance wants to achieve the terms of the will and put his past behind him. But he finds he's falling for Tessa. Their families are trying to tear them apart.
With loyalty to their families tested, can they unite against the ongoing battles and end the feud once and for all without losing everything? Will Tessa's secret from the past, her hidden feelings for Chance, and exposing the age-old lies heal or destroy them in the end?