Riley's Rules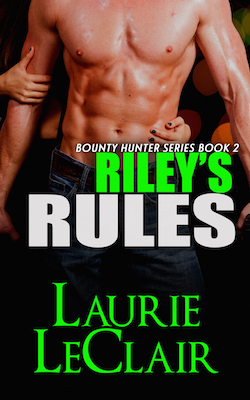 Book 2: The Bounty Hunters
New Romantic Suspense Novel by Best Selling Author of Murphy's Law
He needs answers…
She wants her family found…
A night of passion stands in their way…
In book 2 of the romantic suspense The Bounty Hunter Series, Jackson Riley demands to uncover who was behind his father's murder. But, the man who knows the truth has vanished.
Now, Storm Weatherly, the woman he had an incredible passion-filled night with years ago, needs Riley's bounty hunting services to help in finding her kidnapped family-one of them is the man who holds the key to the murder. Does she dare allow Riley that close to her family, but especially to her heart?
Riley still burns at her disappearing act the morning after. He wonders, when she gets what she wants, will she so easily dismiss him again? Can his heart withstand another blow?
In this romantic suspense, can Riley and Storm fight their burning attraction and put aside their differences to join forces and track down her family and take down the bad guys while trying?
Don't miss out on the sequel to the romantic suspense Murphy's Law. Start reading Riley's Rules now to unlock the whereabouts of Murphy and Echo and discover Riley and Storm's action-packed confrontation with the killers!