Book Club: Tangled At First Sight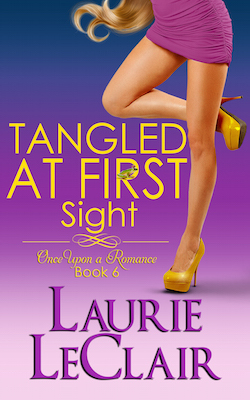 Questions
Paige longs for a normal life, but doing what she loves to do is pushing her back in the spotlight. Have you ever been torn between what you want and what life offers you? What choice did you make? Did you regret it?
Getting tangled up with Paige is the last thing Jay has in his sights. However, to get what he wants for his family, he tries to convince Paige to work with him. Do you agree with Jay's decision? Why? Why not?
The chemistry between Paige and Jay is unmistakable. Too many people notice and point it out. Now, Paige's plans to stay behind the scenes are in jeopardy. What would you have done if you were in Paige's position? The same? Something else?
Jay comes up with a unique solution to Paige's reluctance to draw attention to herself. What do you think of Jay's idea for the ad campaign? What are some of your ideas for an ad campaign with Jay and Paige starring in it?
When their families become involved, Paige and Jay can't hide what they've been doing for King's Department Store. How could they have handled it differently?
Paige tries to protect her parents, but, when the truth is revealed, the years of pretending nothing happened to Paige bubbles up to the surface. Hiding any longer is out of the question. What could Paige have done differently?
In the end, Paige must decide if she stays stuck in the past or if she's brave enough to ask Jay for a future together. Do you agree with how Paige handled things? Why? Why not?