Taming McGruff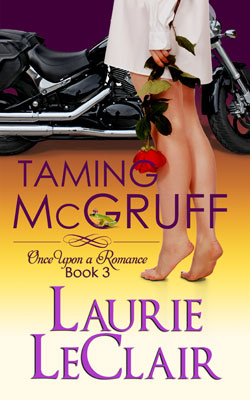 Book 3: Once Upon A Romance Series
Can following misguided dreams end up making you better than you ever imagined you could be?
Priscilla King wants to make her own unique stamp on the family store. However, she's the littler sister no one takes seriously. She longs to prove she's worthy of the King name. Who would have ever thought a man she barely knows is the only one who will listen to her?!
Hell-bent on revenge against her mother, Griffin James, seeks to destroy King's Department Store. But when he meets Priscilla, he only wants to protect her from himself. How can he move forward with his plans when his heart won't follow along?
What happens when a carefree, fun-loving Pixie and an intense, sexy McGruff cross paths? Will their hearts get in the way of their dreams?