The Gift of Hope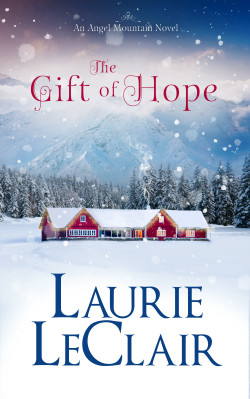 Read the second book in the heartwarming, inspirational holiday romance Angel Mountain Novel series now! The Gift Of Hope can be read as a STAND ALONE NOVEL.
Can a man who has lost faith in others dare to hope they can help him save Angel Mountain?
Loyal, dedicated town hero Adam Doyle yearns to save his beloved small hometown of Angel Mountain from rapid decline during the off season. Two more businesses have shuttered their windows and more are threatening to do the same if he can't do something now. But no one seems to understand the urgency he feels. Will he be able to convince the townspeople in time?
Single mom Becca Shaw longs to provide her little girl with a better life. However, she's stuck as a waitress in the tiny diner going nowhere fast. The only way to survive and have a ray of hope for their future is to leave it all behind.
Adam and Becca clash over loyalty to the town they grew up in and the demise that will surely descend upon them as more people move away to make a living and raise their families.
With his faith in people tested and fading, Adam takes drastic steps to pull the town together and fight to keep it alive. As Becca realizes the plight, she joins Adam in saving Angel Mountain. However, their growing feelings spark to life and make them question all they've ever believed about the other. Could they have been blind to love all this time?
Over time, Adam and Becca get the townspeople on board and working together for reviving Angel Mountain year round. With the sweet taste of success in the air, they are soon threatened by outsiders offering to buy the most lucrative businesses in town. Will they ban together as one or fall apart piece by piece?
Can the magic of the Christmas Angels lead Adam, Becca, and the townspeople to the faith, hope, and love they need to carry on?