The Bodyguard and the Bride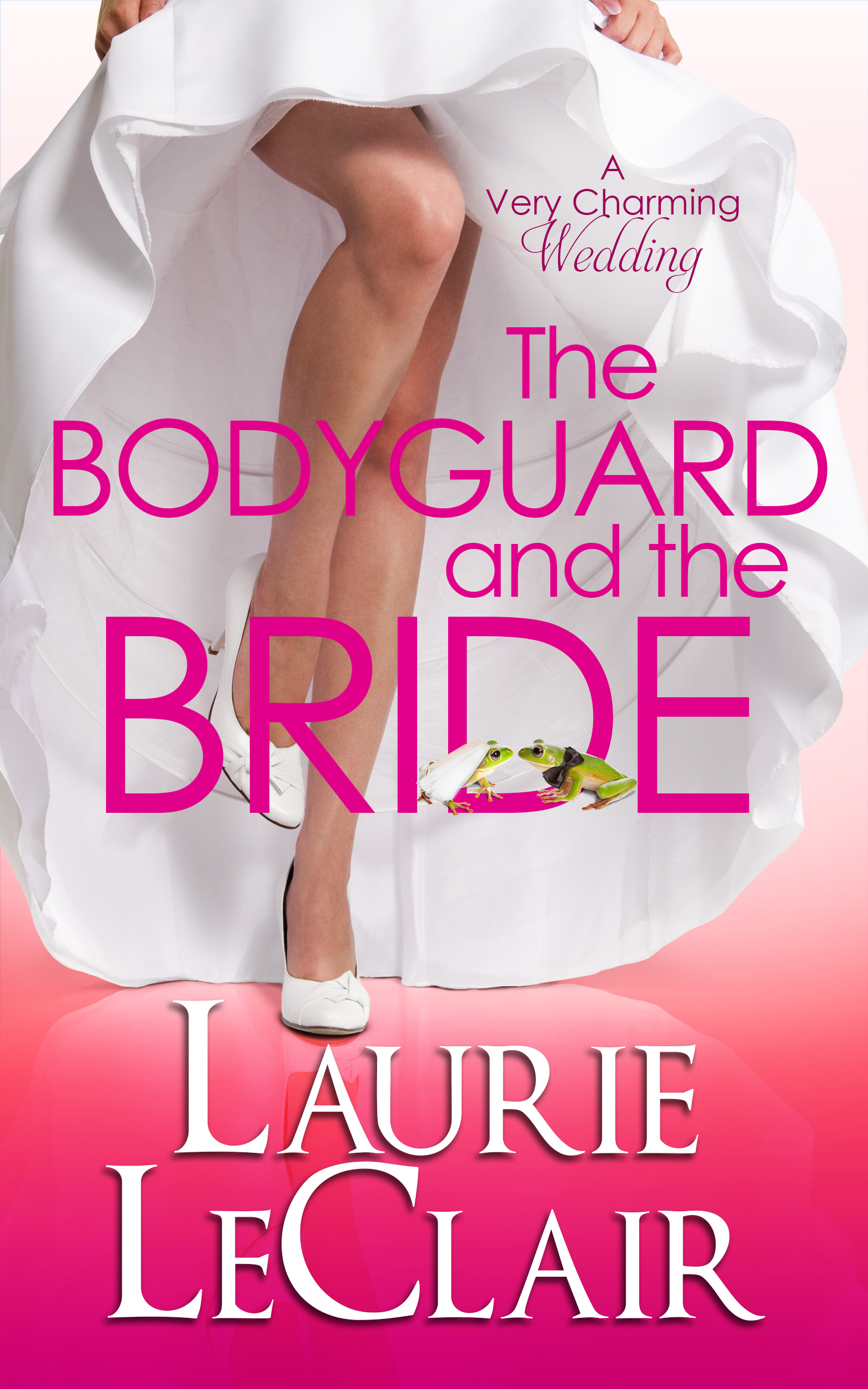 Book 3: A Very Charming Wedding Novel
Can The Bodyguard and the Bride secure the perimeters of their hearts before falling head over heels?
Supermodel Ashley Moore longs to land a big, juicy contract—or half a dozen—to set up her mom and dad for permanent retirement and her on a new path. Only there's an obsessed fan on the loose. Caving in to her beloved parents' wishes and submitting to supervision seems like the only answer to give them peace of mind and her acid indigestion.
Billionaire security expert, Barrett (Brock) Rockdale is desperate to protect Ashley, his latest high-profile client. However, spending time alone with the sexy, sassy spitfire leads him to believe he might be the one needing a guard—especially when it comes to his secrets and his heart.
In a rush to protect her family and her future, Ashley fulfills her prior commitments, including a charity event for King's Department Store. But she takes one too many chances. Escape attempts lead to fireworks and explosive showdowns with Brock! Oh and those mind-blowing kisses of his do, too!
Forced, intimate confinement with a hot model isn't all it's cracked up to be. Brock needs to safeguard her. Not seduce her. His honor and integrity are put to the test. Also, his promise to take care of her looms large. Will he keep his head on straight and not allow her to sway his baser instincts while drawing out the fan? Yeah, try that, if you can!
With Mr. Sexy Bodyguard breathing down her neck every second how can she dismiss the highly desirable distraction? Plus, she soon finds she's not immune to wanting his comfort and big rock-solid shoulder to lean on when things go wrong.
When push comes to shove, is Brock willing to risk it all and expose his vulnerabilities where Ashley's concerned? And are all bets off for Ashley and Brock when the case unfolds and they're free to walk away?
Start reading the new romantic comedy series A Very Charming Wedding and find out what happens to The Bodyguard and the Bride…