A Very Charming Wedding Boxed Set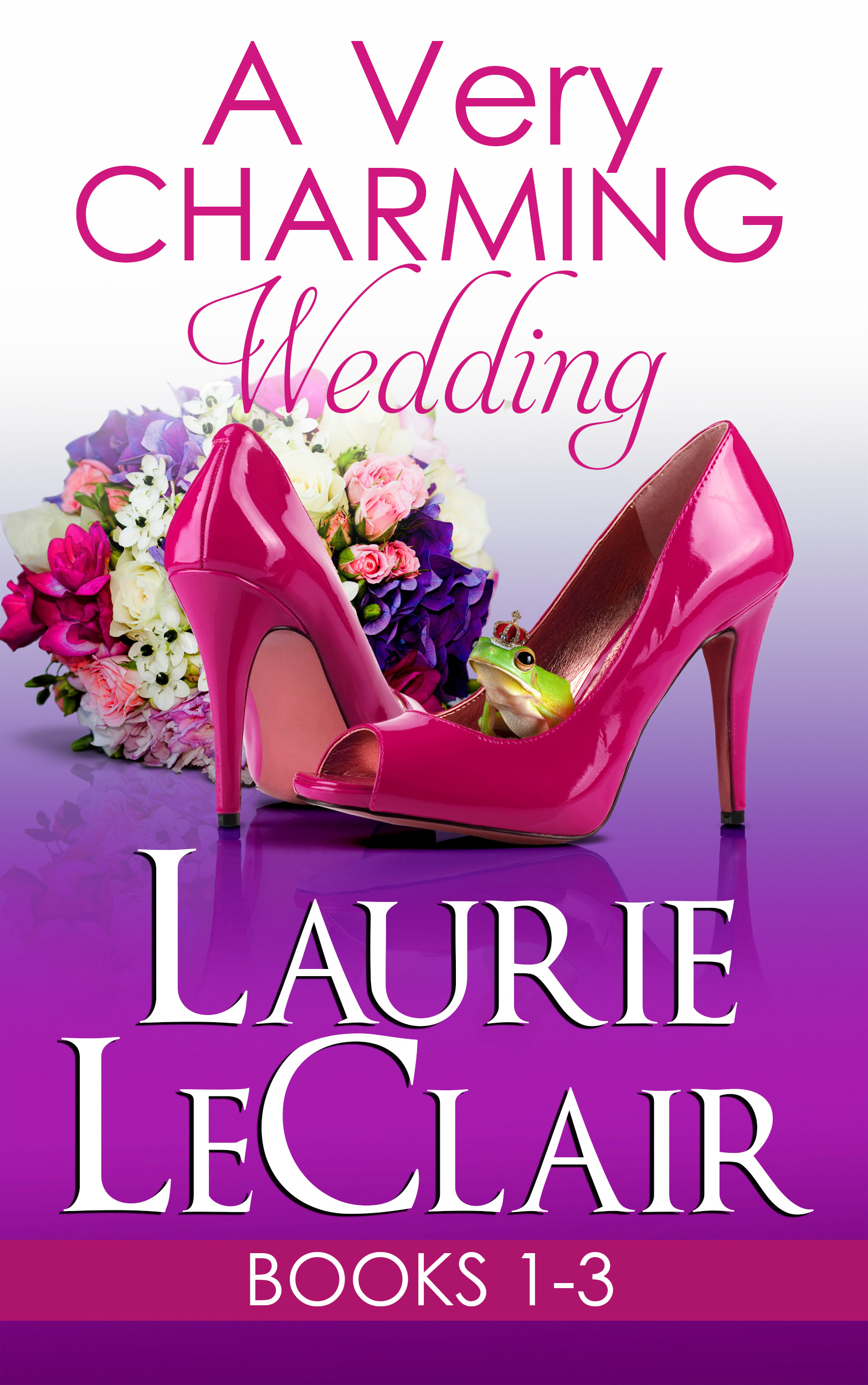 BONUS EPILOGUE in this boxed set!! A Very Charming Wedding is the first romantic comedy spin-off series of the bestselling Once Upon A Romance Series by Laurie LeClair!!
A Very Charming Wedding
Three best friends, Three heartbreaks later. They're done with love. But when the most eligible billionaire bachelors in Dallas want them, can they just say no?
The Bachelor And The Bride
Can the bachelor and the bride survive the roller coaster ride to the altar?
Free spirit, single Lacey Daniels is desperate to take flight again. But she's grounded at her former classmate's wedding, stuck wearing a horrible bridesmaid dress. Thank goodness for the gaudy costume gold mask to hide behind from overeager male guests hitting on her. Staying under the radar goes according to plan until the tall, sexy guy who flatly counters with a turn down of his own comes along…
How will Lacey put the brakes on her growing attraction to billionaire bachelor Adam? Being married and chained down is not on her to-do list. And will wealthy art curator Adam Westbrooke allow his once-in-a-lifetime treasure to escape when it's all over?
The Boss and the Bride
Can The Boss And The Bride negotiate the deal of a lifetime?
Dependable, top-notch employee, Heather Talbert is on a desperate mission. If she can snag one kiss from her incredible heartthrob of a boss she can prove he's not the one for her. After all, her beloved late grandmother predicted that's all it would take to discover if he was Heather's forever guy. Time to put the crushing to the test and end it here and now. Because how can a career girl focus on work when her boss— charming, commitment shy billionaire, Drake Diamond—is occupying her days and stealing into her dreams at night?
However, that kiss Heather wants, well, that sets in motion a collision course neither one foresees. Now, can Heather put her devotion to her career above the longings of her heart?
The Bodyguard and the Bride
Can The Bodyguard And The Bride secure the perimeters of their hearts before falling head over heels?
Supermodel Ashley Moore longs to land a big, juicy contract—or half a dozen—to set up her mom and dad for permanent retirement and her on a new path. Only there's an obsessed fan on the loose. Caving in to her beloved parents' wishes and submitting to supervision—in the form of none other than billionaire security expert, Barrett (Brock) Rockdale—seems like the only answer to give them peace of mind and her acid indigestion. However, fireworks and explosive showdowns with Brock ensue. Oh, and those mind-blowing kisses of his do, too!
Spending time alone with the sexy, sassy spitfire leads Brock to believe he might be the one needing a guard—especially when it comes to his secrets and his heart.
Are all bets off for Ashley and Brock when the case unfolds and they're free to walk away?
Start reading the new romantic comedy series A Very Charming Wedding to find out what happens to these billionaire bachelors and their brides…